Pair of Vertical or Middle Shutter Straps With 1/2" Offset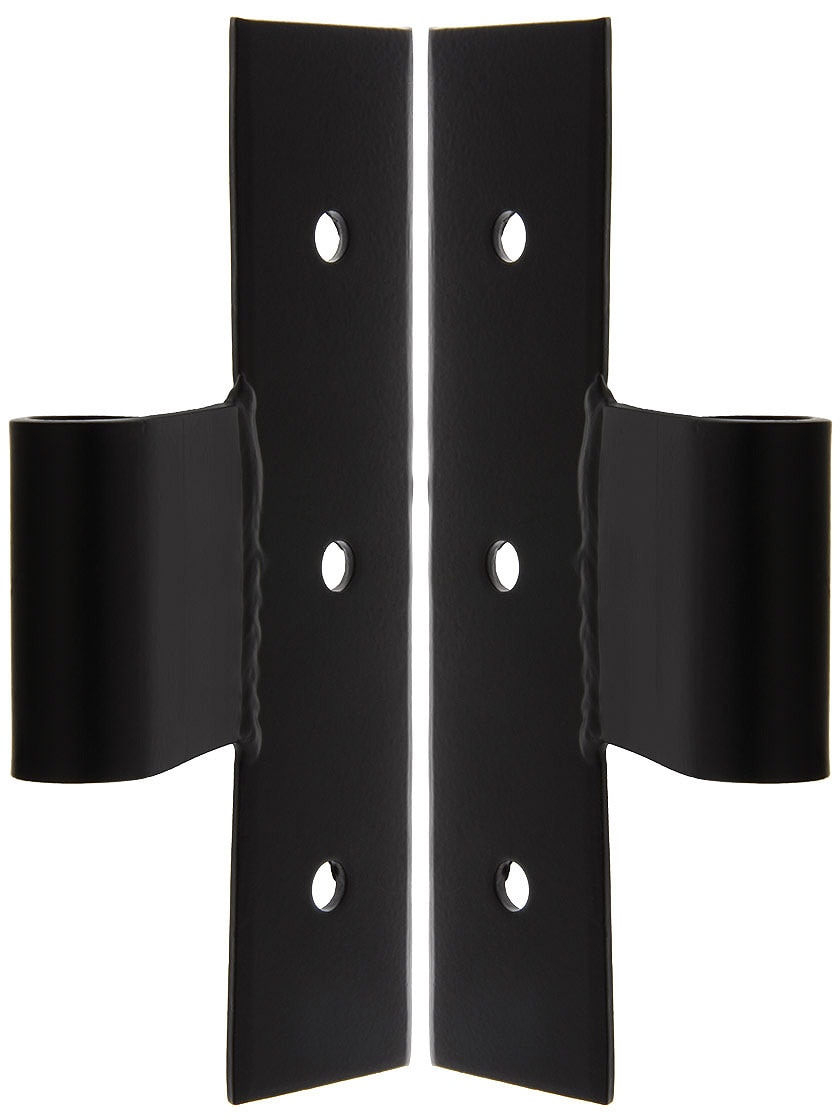 Description
Use these traditional style shutter straps to replace worn or missing parts, or to build shutter hinges for your specific needs (mounting pintles sold separately). Usually used with New York or "L" style shutter hinges as a middle support. Designed to work with 1/2" diameter pintles, they have a 1/2" offset. Made from 1/8" thick forged stainless steel with a black powder coating.
Dimensions. Strap: 5 11/16" H x 1 3/8" W. Thickness: 1/8". Offset: 1/2" (from back of strap to center of pintle).
Technical Info with Diagram
Hardware Tip
The offset on shutter hinges is approximately the depth measurement from the back of the strap to the center of the pintle hole. Sometimes the offset measurement does not include the strap thickness.
Specs
WARNING: California Proposition 65