Solid Brass Hinge Pin Door Stop With Grey Bumpers in Antique-By-Hand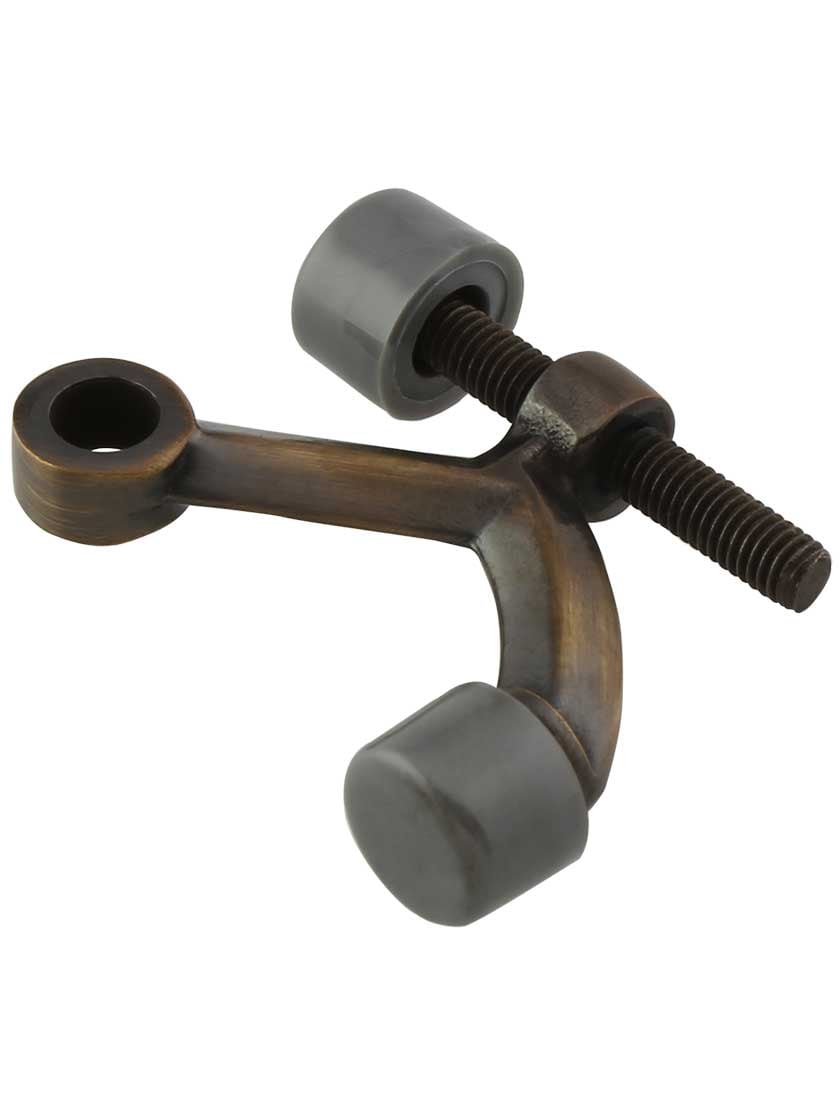 Description
This top-quality solid brass doorstop mounts directly onto a loose-pin hinge. Simply remove the pin, place it through the hole in the door stop, then re-insert it into the hinge. The amount the door opens is adjusted by shortening/lengthening the threaded arm. Hand-finished with our living antique patina!

Dimensions: 2 3/8" x 1 7/8". Fits a 5/16" diameter hinge pin.
Hardware Tip
Using a hinge pin door stop is a good way to stop a door from opening too far without having to make any holes in the door, floor, wall or trim boards.
WARNING: California Proposition 65