Pair of Bean Tip Shutter Strap Hinges With 1/2-Inch Offset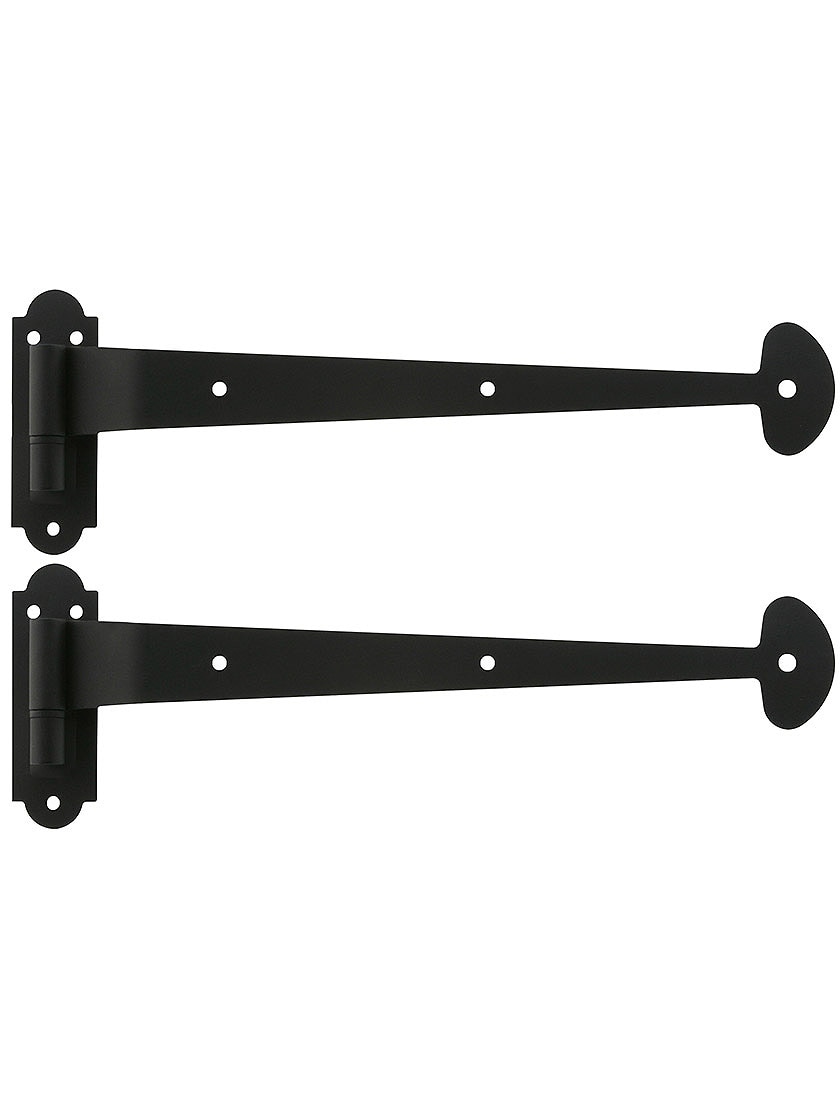 Description
Our sturdy Bean-Tip Shutter Strap Hinges with 1/2-inch offset combine Colonial-style with modern, stainless-steel construction. The surface is phosphate treated then lacquered, for rust-resistant, long-lasting wear. Reversible for right or left-handing, they are easy to install and maintain.
Dimensions: Strap Length: 13 3/8". Thickness: 1/8". Offset: 1/2" (from back of strap to center of pintle). Throw: 1". Mounting plate: 4 1/2" H x 1 1/2" W. pintle Rod: 3/8" diameter.
Technical Info with Diagram
Hardware Tip
The strap attaches to the front of the shutter so that when the shutters are closed the strap is visible.
WARNING: California Proposition 65