Brass & Bronze Aging Solution - 32 oz. Bottle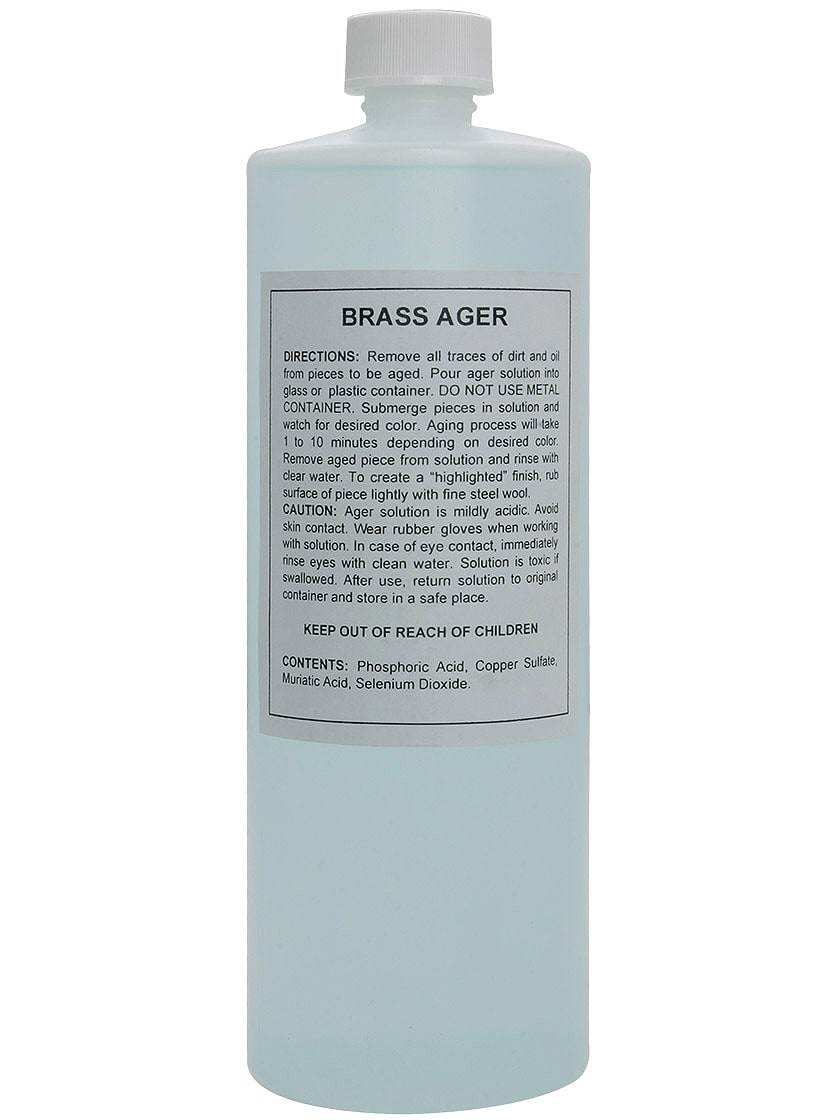 Description
Give new brass or bronze hardware the patina of time with this easy ager solution. Simply submerge the item until the desired level of darkening has occurred. Easily reverisible by polishing, if so desired. Please note, this solution only works on unlacquered metal surfaces. Items with a lacquered finish must be stripped prior to aging. The darkened finish may be left natural or given a protective coating of spray lacquer or furniture polish.

Due to Federal regulations this product may not be shipped by air transportation or outside the Continental US.
MSDS - Material Safety Data Sheet available upon request. Please contact our customer service.
Hardware Tip
Brass Aging Solution: A solution of chemicals which will oxidize un-lacquered brass to a desired patina and give it a darker antique look.
WARNING: California Proposition 65