4 1/2-Inch Steel Straight Spindle 7mm - Tapped 10-24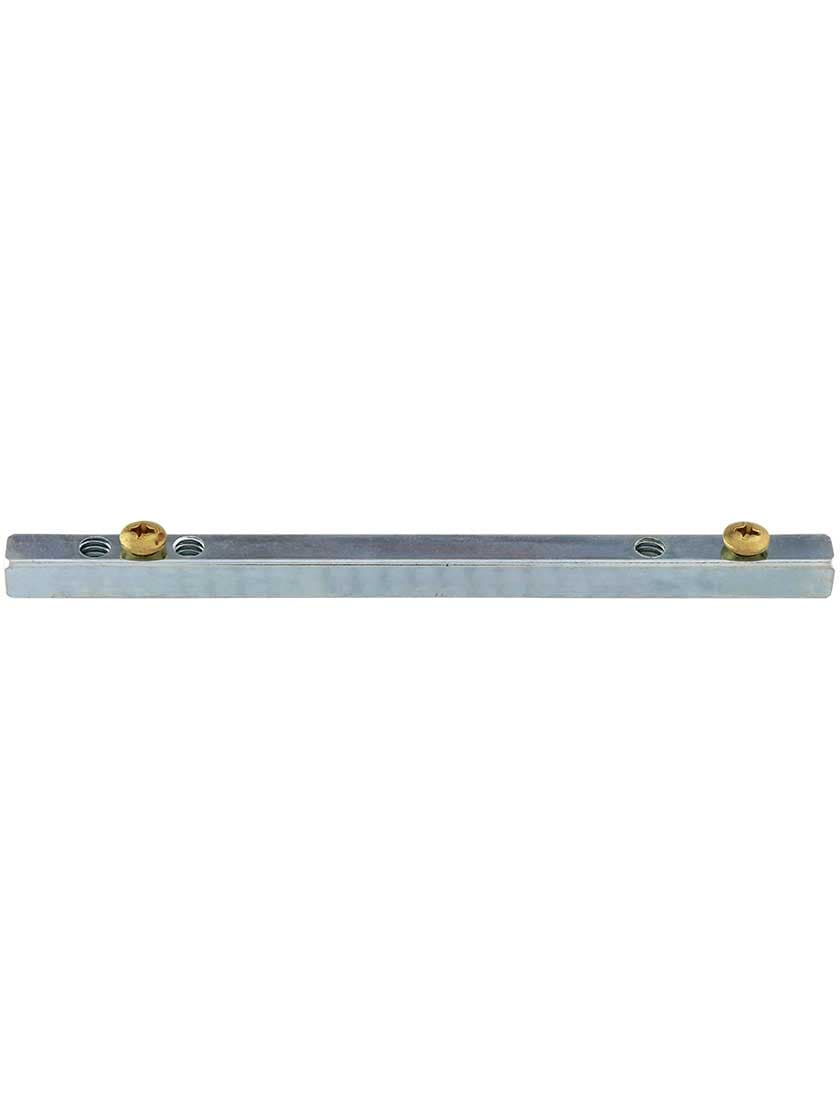 Description
Plain straight spindle for doorknobs with a square hole. Steel. Zinc plated. Holes drilled and tapped at 5 positions for set screws. Comes with two 10-24 X 3/8-inch brass set-screws.

Dimensions: 4 1/2" L x 7 mm
Tapped 10-24
End of Spindle to center of screw hole: 2 hole side - 1/2", 1" -- 3 hole side - 15/32", 3/4", 1"
Hardware Tip
Some antique doorknobs are not threaded to screw onto the spindle but are attached using set screws that thread directly into the spindle.
WARNING: California Proposition 65