7 1/4" Stalactite / Flame Shade With 3 1/4" Fitter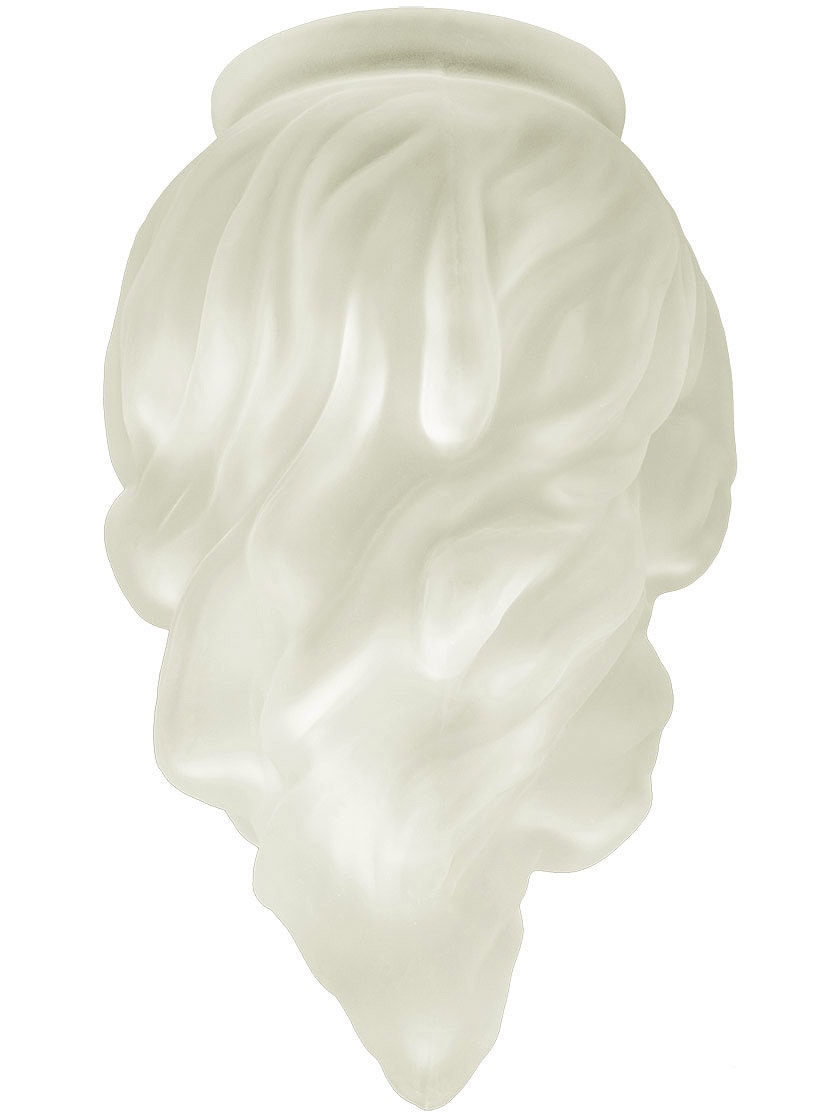 Description
Very high quality reproduction of a very unusual style. Pointed down- it's a stalactite, pointed up-it's a flame! Made of etched crystal glass with a smooth satin finish. This shade makes a statement wherever you use it.
Dimensions: 7 1/4" H x 4 5/8" W. Fitter: 3 1/4".
How are glass lamp shades measured?
Hardware Tip
The fitter is the outside diameter of the round opening at the small end of the shade. This should be a little smaller than the size of the shade holder on your fixture.
WARNING: California Proposition 65