Embossed "Rosette" Shade with 2 1/4" Fitter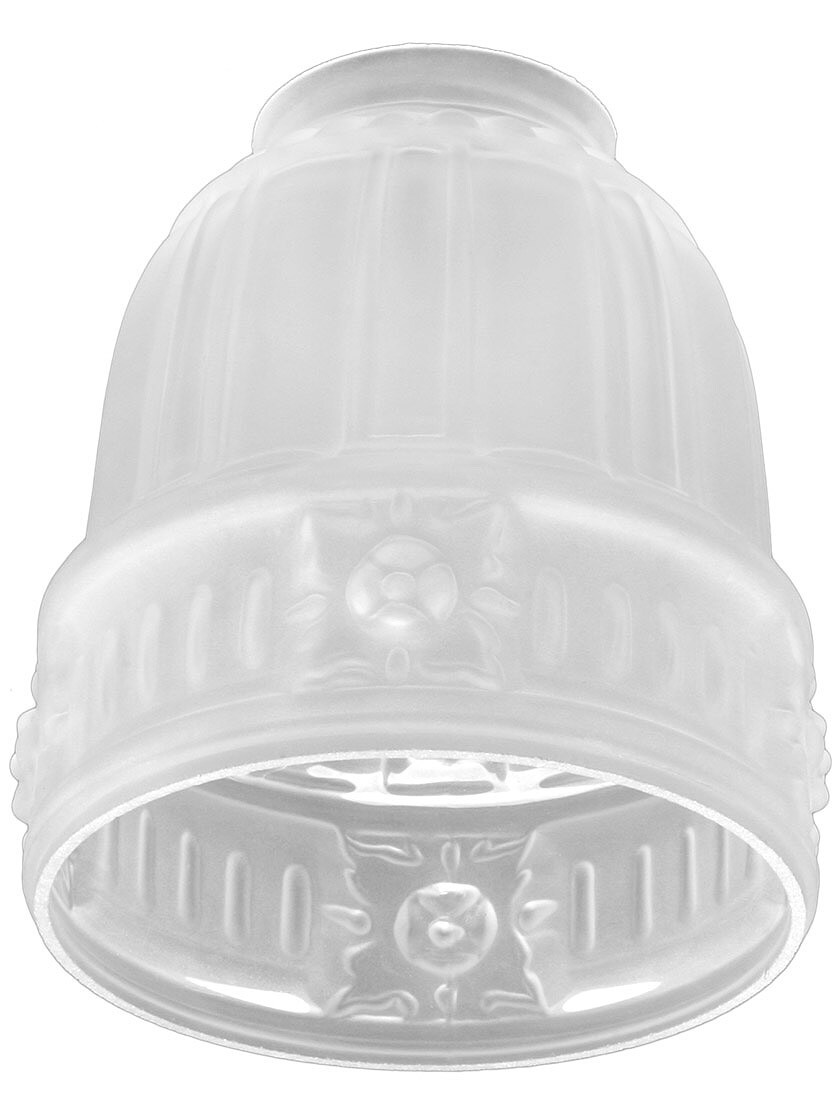 Description
Made from handblown, satin-etched crystal, this elegant shade features an exquisite rosette filigree. Its sandblasted exterior gives it a soft finish for a warm, flattering light. Whether you're outfitting a new or vintage fixture, its elegant charm is suited to chandeliers, pendants, and pan lights.
Dimensions: 5 1/8" H x 4 1/2" D. Fitter: 2 1/4".
How are glass lamp shades measured?
Hardware Tip
The fitter is the outside diameter of the round opening at the small end of the shade. This should be a little smaller than the size of the shade holder on your fixture.
WARNING: California Proposition 65