Avalon Bay Ribbon Cabinet Knob with Tiger Penshell Inlays - 1 7/8" x 1 1/8"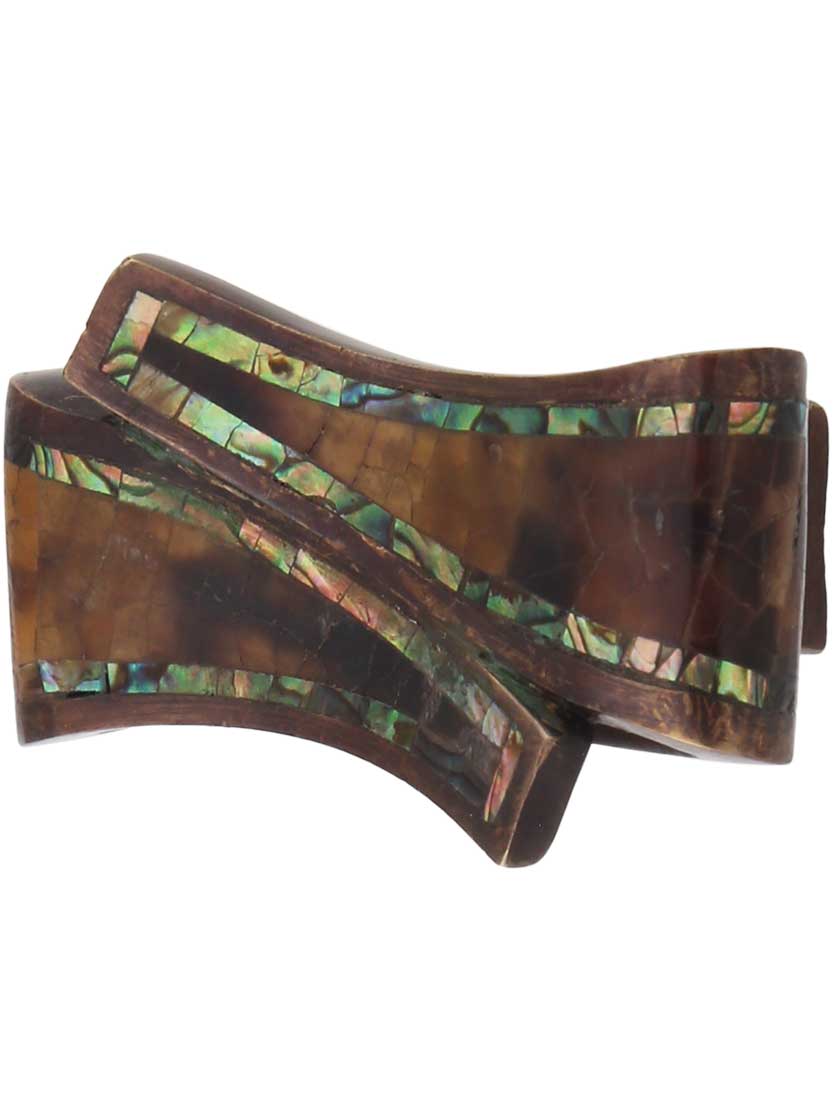 Description
The Avalon Bay Ribbon Cabinet Knob (1 7/8-Inch x 1 1/8-Inch) is an elegant design with glamorous flair. Featuring inlays of tiger penshell, varying in color from cream to brunette, each piece has its own, unique personality. Every detail is showcased in a solid-brass frame thanks to investment casting—a method that the world's finest jewelers use to create their most elaborate pieces. Handmade by skilled artisans.

Dimensions: 1 7/8" H x 1 1/8" W. Projection: 1 5/16". Base: 1/2" H x 1/2" W. Screw/bolt size: #8-32 x 1".
Hardware Tip
The diameter is measured at the widest point and the projection is how far it will stick out from the cupboard or drawer.
WARNING: California Proposition 65