Victorian Skeleton Key With Fancy Notched Bit In Antique by Hand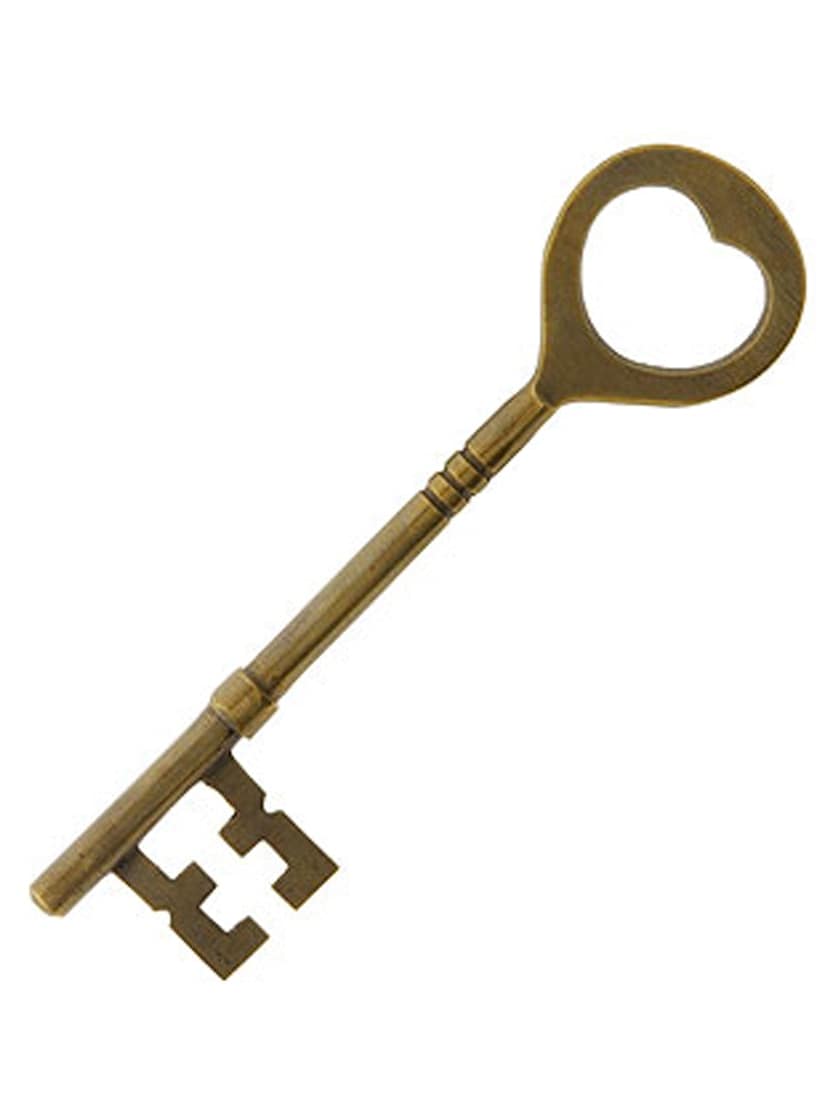 Description
This solid brass skeleton key is the type used during the mid-nineteenth century for mortise and rim door locks. Wonderfully decorative in its own right, it may operate some vintage locks (operability can only be determined by testing). Hand-finished with our custom antique patina, it also makes a lovely ornament, pendant, or give-away for your event!

Overall length: 5 1/2". Barrel length (from bow to bit): 4". Barrel diameter: 1/4". Bit is 15/16" W x 15/16" H.
Hardware Tip
The bow is the ring part that you hold, the barrel is the tube in the center and the bit is the tooth like part on the end.
WARNING: California Proposition 65