44" Traditional Concept Flush-Mount LED Ceiling Fan In Pewter Finish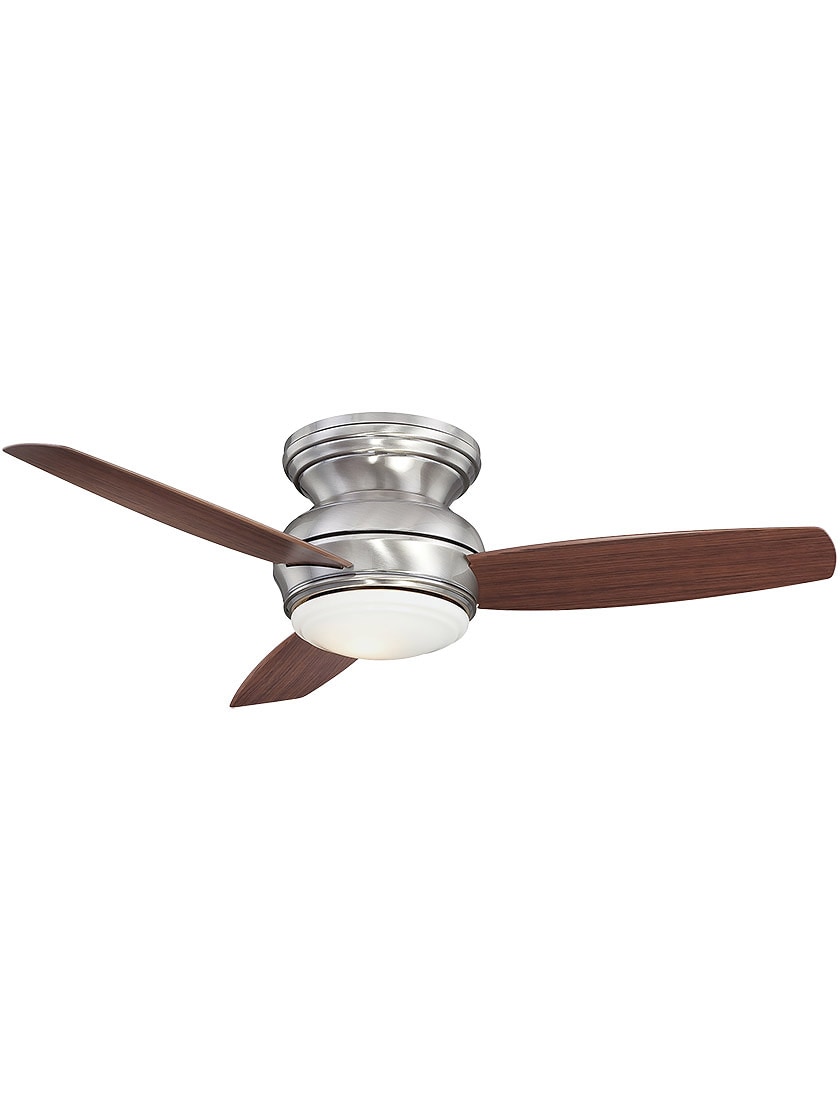 Description
This slightly more traditional version of the popular 44-Inch Concept Flush-Mount LED Ceiling Fan in Pewter Finish suits settings from classic to contemporary. Wet rated for exterior or interior use, and only 10 3/4-inches in height, it is ideal for rooms with standard 8-foot ceilings, as well as porches, gazebos or other outdoor areas - even ones exposed to rain! It features a pewter finish, dark-stained maple blades, and an integrated LED light kit (14 W emitter included). Should you wish to operate without the light, simply replace the opal glass shade with the included metal cap.
The 3 blades have a 14 degree pitch. Energy information not including the light is 4,940 CFM, 49 Watts and 100 CFM/Watts. LED Light output: 809 lumens at 2959K, energy consumption: 14 Watts. The dimensions below are for flush mounting with light or cap.
Hardware Tip
This ceiling fan may be installed without the light kit if desired.
Specs
WARNING: California Proposition 65